International Editions
Taking Root now available in 12 Languages
Taking Root is now available in 12 languages via online streaming and download, and also as DVDs. These versions are being offered free of charge to NGOs, grassroots organizations, and individuals who are interested in screening the film in their communities.
FREE Streaming or Downloading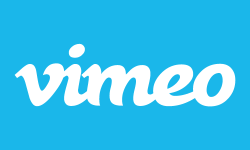 For FREE streaming or download of the film in any of these 12 languages, please go to our Vimeo channel.
Languages include:
Arabic
Bangla
Chinese
French
Haitian Creole
Hindi
Indonesian
Kiswahili
Portuguese
Russian
Spanish
Vietnamese
DVDs for Purchase
DVDs are available packaged four languages to a single DVD, with each including the English version.
DVD 1 (LA): Spanish, Portuguese, Haitian Creole, and English (NTSC)
DVD 2 (AF): Kiswahili, Arabic, French, and English (PAL)
DVD 3 (ICR): Indonesian, Chinese, Russian, and English (PAL)
DVD 4 (VBH): Vietnamese, Bangla, Hindi, and English (PAL)
What's Included
Each of these international editions includes:
the original film in English
soundtracks dubbed in three languages
extras (in English) on specific aspects of Green Belt Movement strategies for change
Contact us to obtain copies of International DVDs, for more information, or to share ideas about future international editions.